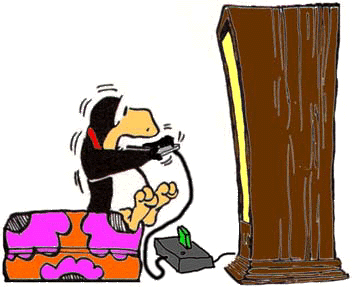 ---
My Homebrew Games
---
Sega Genesis
A couple of games I worked on when I was first starting my career as a game developer, when I was just a lowly tester....
---
The Sega CD
Once I got hired as a Sega programmer, I worked on two SegaCD projects for the Sega Multimedia Studio.... by clicking here
---
Nintendo 64, Playstation, and so on...
I recently did an interview about my time at 3DO. You can find it here....
---
My More Recent Work....
---
You can send me mail at opus@opusgames.com.







---
Opus the Penguin is copyright © 1984 by The Washington Post Writer's Group. The above picture was built from pieces found in the Bloom County: Tunes For Our Times trade paperback. The artwork was then modified by the author of this web page.