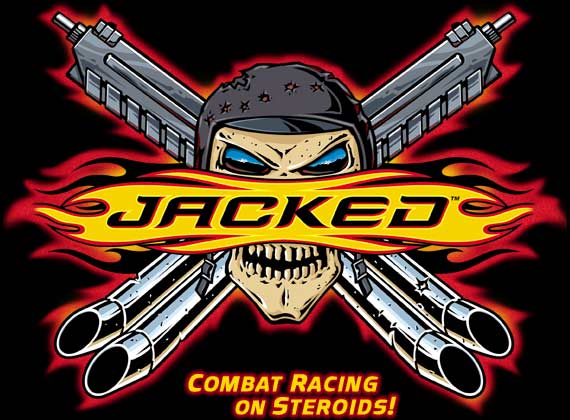 ---
After over a year of work, we are nearing completion of JACKED! With several people who worked on the old Road Rash games, we have come up with a great motorcycle racing and combat game. If you have ever wanted to whack someone off a motorbike with a golf-club, this is the game for you!
The game will be available on all the major consoles (PS2, Gamecube, and X-Box) sometime this summer.
We have a number of different riders, a bunch of various bikes, tons of fanciful racetracks, and the most dynamic bike physics out there (can you tell that that I've spent WAY too much time tuning motocycle physics?)
For a preview of the game, you can go to IGN.com's preview.
NOTE (6/11/03): with 3DO in limbo and all of us on the team hunting for new jobs, I don't know what the fate of Jacked will be. I was just playing the latest PS2 burn of the game at home (I'm probably one of the only people in the world who bought a security cracked PS2 for something other than pirating games)... the game is a lot of fun, and with just a little tuning and bug fixing, it could be great. Hopefully, the game will get sold to someone interested in completing it....
NOTE (3/2/04): when 3DO had its bankrupcy auction, a German company called Jowood picked up the rights to Jacked. Around last October, it looked like they wanted to complete the game (it was only two months or so from completion when 3DO tanked) and Jowood even seemed interested in hiring some of the original team to help. However, since then I haven't heard anything about the game, so I'm beginning to suspect that Jacked has gone they way of the dinosaurs. Oh well... it would have been fun to see the game finished!
Here are several screenshots from the IGN article:
Eve, riding the Harley, is about to give Cowgirl a friendly tap.... This isn't my Dad's Country Club!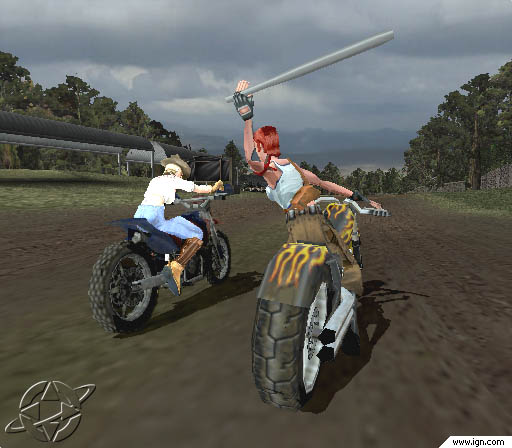 Battling for 1st place....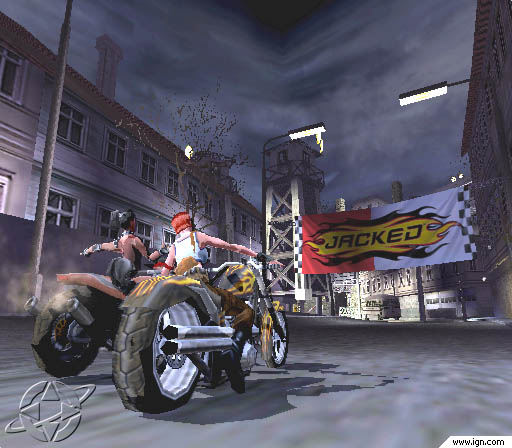 I came up with the idea for Mayan ruins in the jungle race course... I love this level!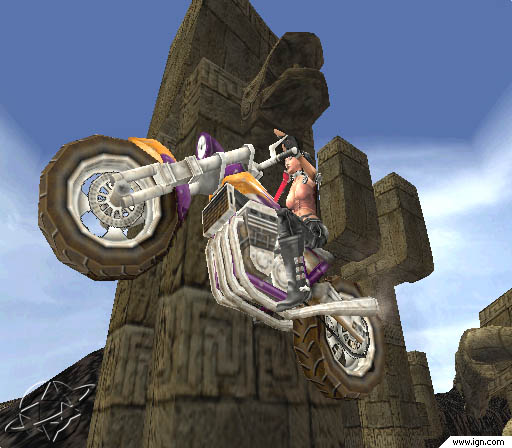 ---
You can send me mail at opus@opusgames.com
---
Dragon Rage and the 3DO logo are copyright and trademark © The 3DO Company.